PLACES
MONTE NAPOLEONE BOUTIQUE - MILAN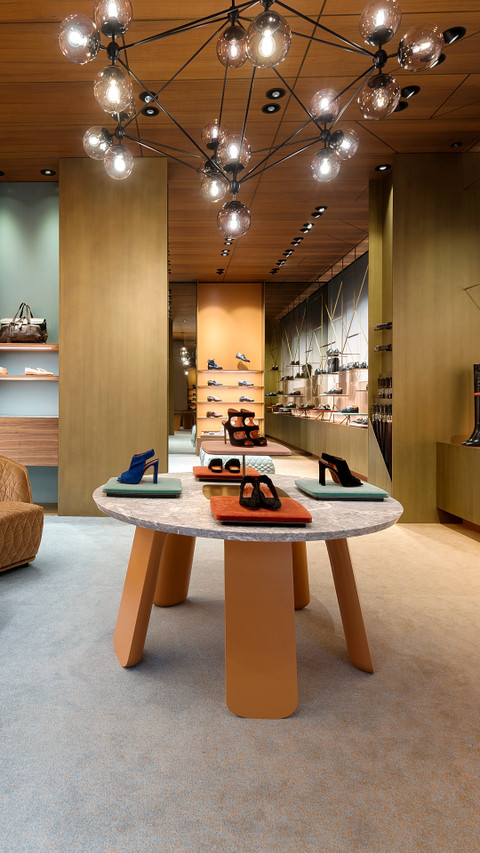 The first Santoni's flagship boutique to showcase Patricia Urquiola's exclusive interior design concept lending a contemporary interpretation to the values of quality, elegance and heritage that distinguish the brand.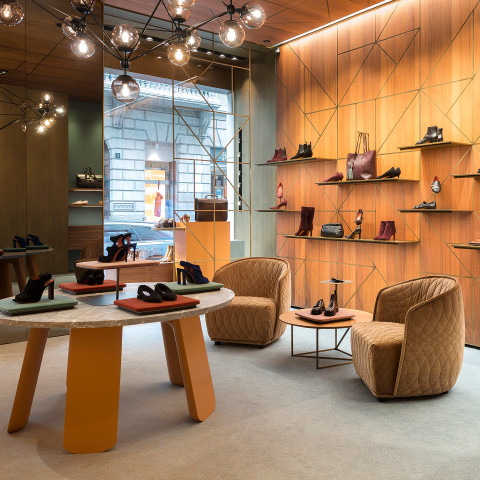 MONTE NAPOLEONE BOUTIQUE - MILAN
EXCLUSIVE DESIGN
The iconic geometric pattern, an exclusive design by Patricia Urquiola for Santoni, is incorporated as a brass-plated metal mesh within the brushed walnut wainscoting and then reproduced as a modular grid on which the products are displayed.
The distinctive colour palette features neutral tones and gradient hues ranging from orange to powder blue, via an array of intermediate shades that echo the colours of dawn.
MONTE NAPOLEONE BOUTIQUE - MILAN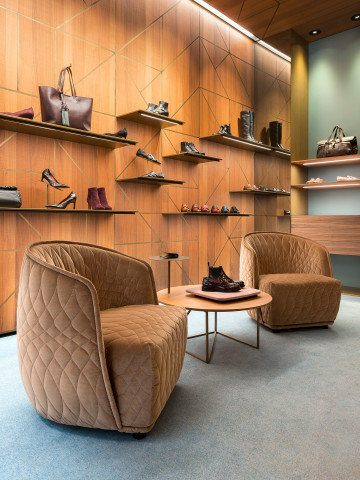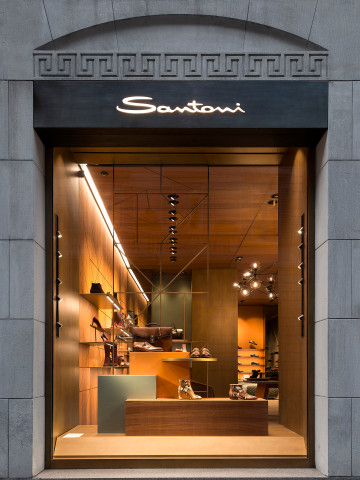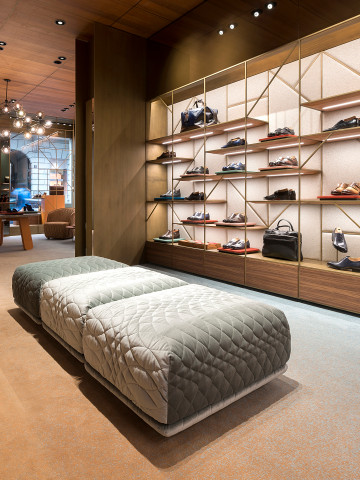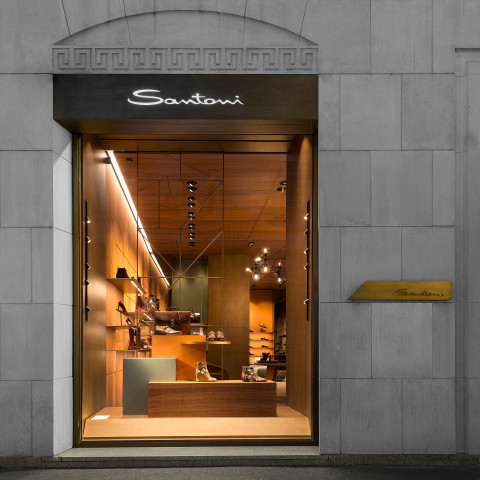 BOOK AN APPOINTMENT
OPENING TIMES
From Monday to Sunday: 10:00 – 19:00
WHERE TO FIND US
Via Monte Napoleone 6
20121 Milano (MI), Milano (IT)
CONTACTS
Ph: +39 02 76280508
Whatsapp: + 39 378 3024598