Santoni creates beauty. To us, beauty, means goodness, according to classical standards. Nowadays, beauty also means sustainability. Acting in a sustainable manner is of paramount importance.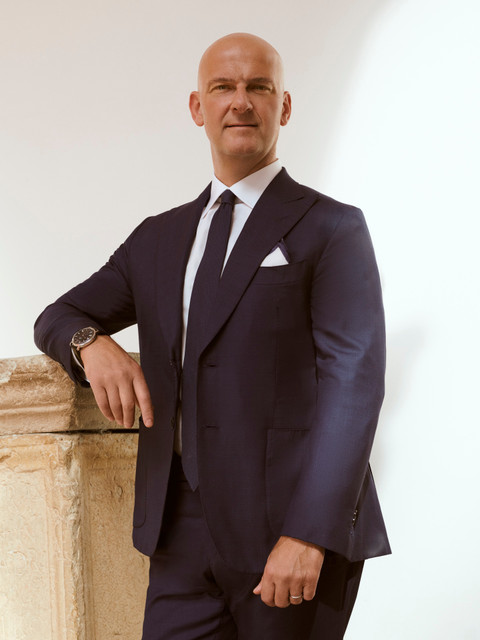 LETTER TO STAKEHOLDERS
This year, for the first time and of our own will, we decided to produce a Sustainability Report, in order to "give an account" to our stakeholders about Santoni's commitment to this issue, highlighting and documenting our responsible path towards this aim. We do plan to continue issuing such document every year, at the same time as the Annual Report.
I believe that this is a fundamental step for our company, so as to pursue a more sustainable business model capable of meeting, in a concrete and determined manner, the increasingly complex challenges that await us (all the more so in this present context of economic, financial and geo-political uncertainty following the pandemic and the war in Ukraine). To this end, I likewise consider a key priority engaging our main stakeholders' commitment to this path, with a view to attain this goal together.
Drafting Santoni's first 2021 Sustainable Report is a project that was undertaken in collaboration with the Management Department of the Marche Polytechnic University, thus consolidating relationships and collaboration with local businesses and, in particular, with the educational and research institutions from our region.
While pursuing this path, my constant commitment will also be that to stimulate, encourage and disseminate an internal culture that is increasingly sensitive to social and environmental issues, as well as an attitude of greater responsibility and care in the daily performance of activities throughout the entire company, as only thanks to everyone's contribution we can build a better future for all.
Subscribe to our newsletter