Made-to-Measure
Create your own shoes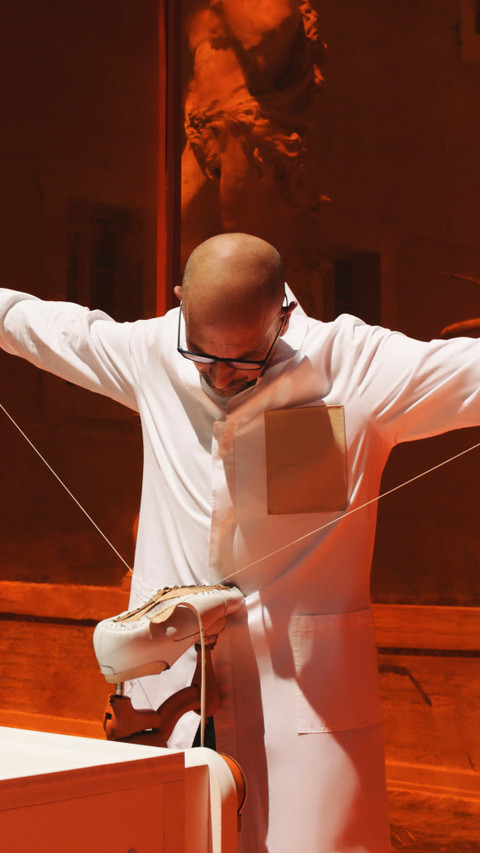 Choosing a Santoni bespoke footwear means wearing a truly unique object that reflects the owner's individual style. Santoni's Handmade Bespoke service is most of all an exclusive experience created to satisfy your desire for exclusivity. Basing on its unparalleled savoir-faire in shoemaking, Santoni delivers a luxurious, innovative, and personalized experience.
MADE-TO-MEASURE
HANDMANDE BESPOKE
Ordering your own pair of bespoke shoes is more than shopping; it's a ritual.
At Santoni, our artisanal experts engage in a one-on-one dialogue with every customer, turning their unique story and individual tastes into a one-of-a-kind creation. Every detail is carefully molded to reflect the customer's own desires.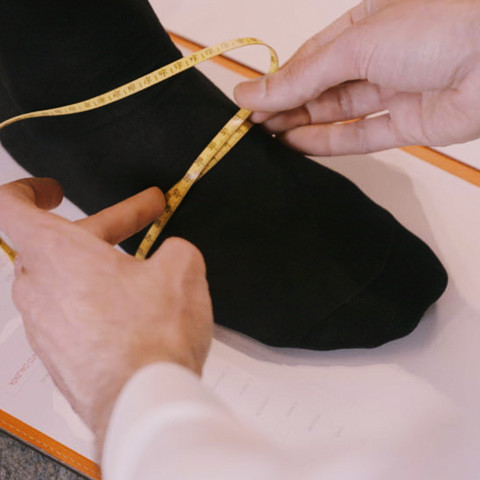 MADE TO MEASURE
#1 Measurements
Your first appointment is a chance for our expert craftsmen to get an idea of your desires, requirements, and personal tastes. Together, you will decide on a shape, material and finish. After this, our craftsmen will begin the meticulous process of designing your own exclusive shoe.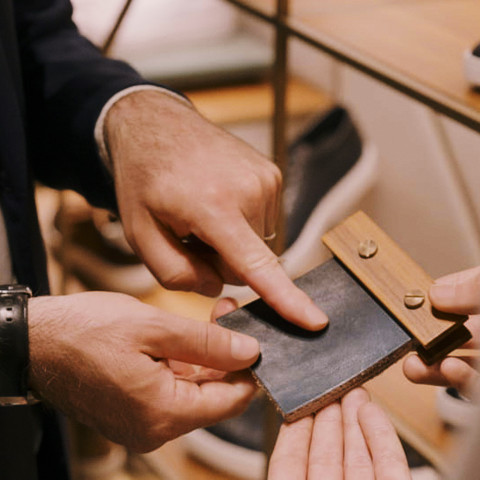 MADE TO MEASURE
#2 DESIGN
Taking measurements from the finished last, a pattern is made according to the specified style of the client. Once perfected, the artisan cuts out the shapes from the selected leather which will form the upper.
MADE TO MEASURE
#3 FITTING
You will then be asked to come in again so that our staff can fit the new design. Only once the final finishes have been chosen and your final approval has been given will we begin crafting your shoe to perfection.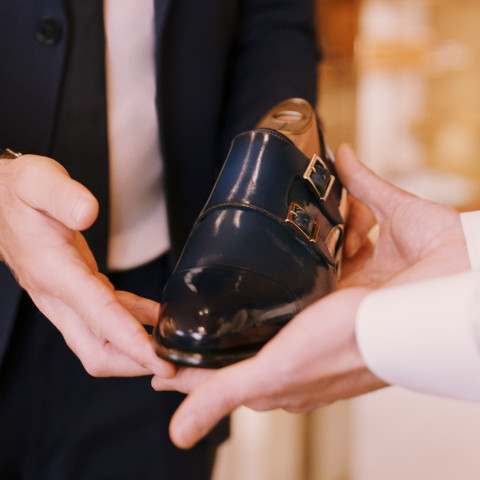 MADE TO MEASURE
#4 Delivery
Finally, your made-to-measure shoes are ready to be delivered to you. As well as providing you with a care kit and certificate of identity, we will also engrave the shoe with your initials for a truly unique finish.