ACCADEMIA DELL'ECCELLENZA
Preserving knowledge while propelling it into the future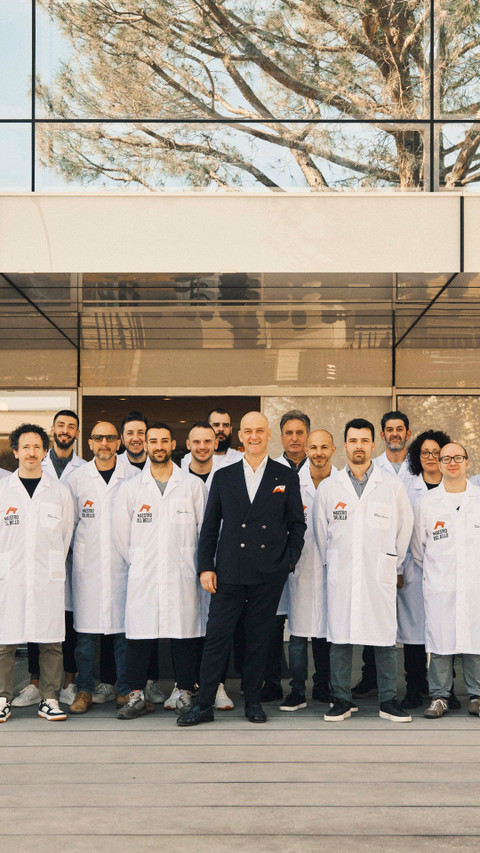 "Creating Beauty means working with hands, head, and above all, heart."
Rosa and Andrea Santoni
ACCADEMIA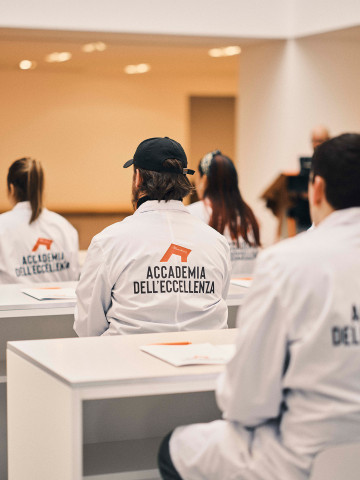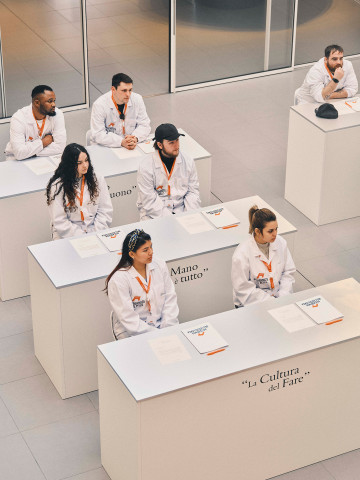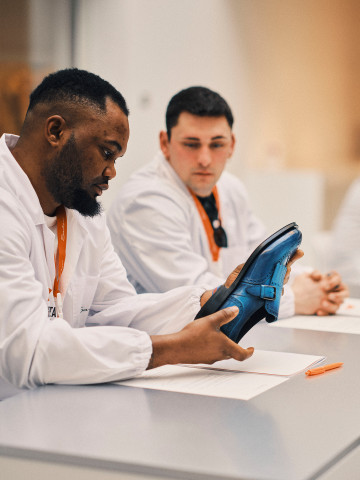 Santoni's 'culture of making' leads to the foundation of Accademia dell'Eccellenza, a unique educational project dedicated to future generations, with the aim of handing down the company's valuable artisan expertise.
Santoni creates Beauty by hand, relying on the unique savoir-faire of its craft artists. Hands are everything: they shape, they mould, they paint and, ultimately, they infuse each product with its inimitable identity. Accademia dell'Eccellenza aims to protect this value.
During the training, the Masters of Beauty accompany the young artisan apprentices through each stage of creation, sharing their experience and knowledge.
The educational path includes theoretical and practical lessons both in the classroom and in craft workshops, and lasts for four weeks. At the end, each attendee will obtain a Apprentice of Beauty Diploma and have the chance of being selected to continue their professional experience within the company.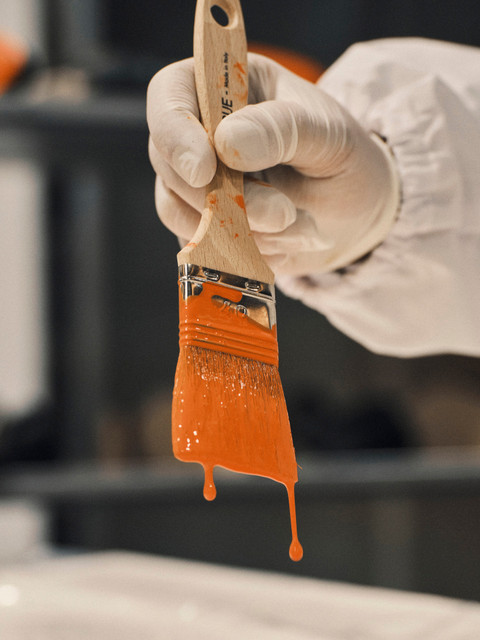 ACCADEMIA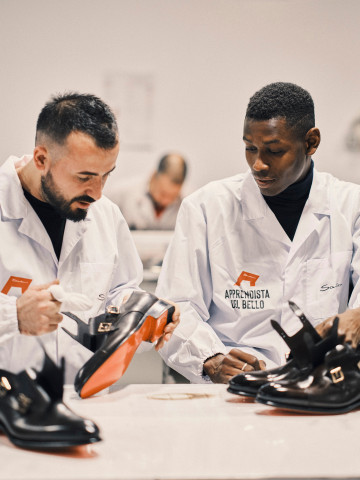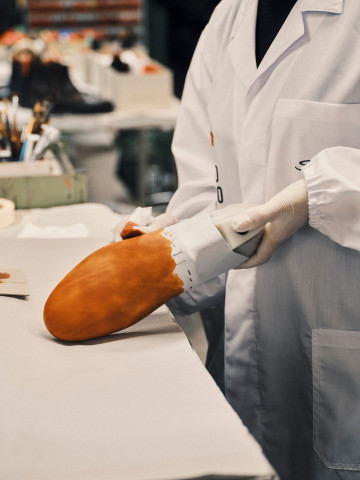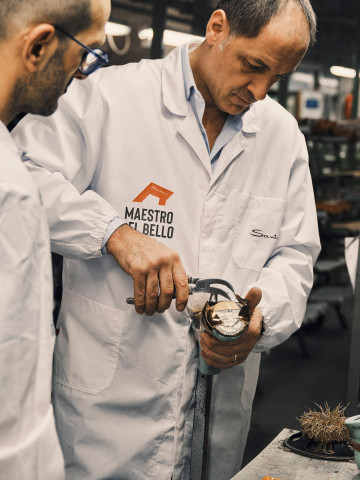 The disciplines taught at the Accademia dell'Eccellenza are the most prestigious and authentic ones:
The Art of Velatura
The unique shoe hand-dyeing technique that has always characterised Santoni
The art of stitching
Prestigious hand-stitching techniques
The Art of Manufacturing and Assembling
The Art of Finishing and Details
"Accademia dell'Eccellenza is a very special opportunity for students to become our future Makers of Beauty."
Giuseppe Santoni
Submit your application for the next courses of Accademia dell'Eccellenza