INTRODUCING THEPLUTO
An iconic new bag from the House of Santoni. A study in understated elegance, ThePluto represents the pinnacle of discreet luxury. The new bag, crafted in exquisite, hand-cut calfskin, epitomizes the seamless blend of form and function that has defined Santoni's legacy since 1975.
Streamlined. Modern. Unexpected.
Channeling Santoni's heritage, its unique flap design is inspired by the House's iconic double buckle profile, which is then edged in gold for an understated yet eye-catching detail.
LUXURY LEATHER BAG
Each leather bag — molded entirely by hand over a wood frame — is available in a palette of refined tones. From Midnight, a chic black and Cherry, a rich burgundy to Amber, a warm brown, and Candy, a pale pink, ThePluto emerges as a timeless yet of-the-moment wardrobe essential for the discerning woman.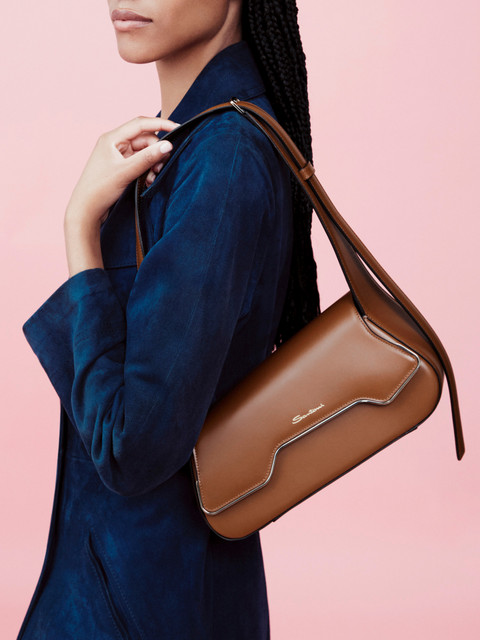 "ThePluto is more than a bag—it's an embodiment of effortless sophistication andadaptability. With its exceptional craftsmanship and modern design, it truly complements any occasion." Giuseppe Santoni
Subscribe to our newsletter