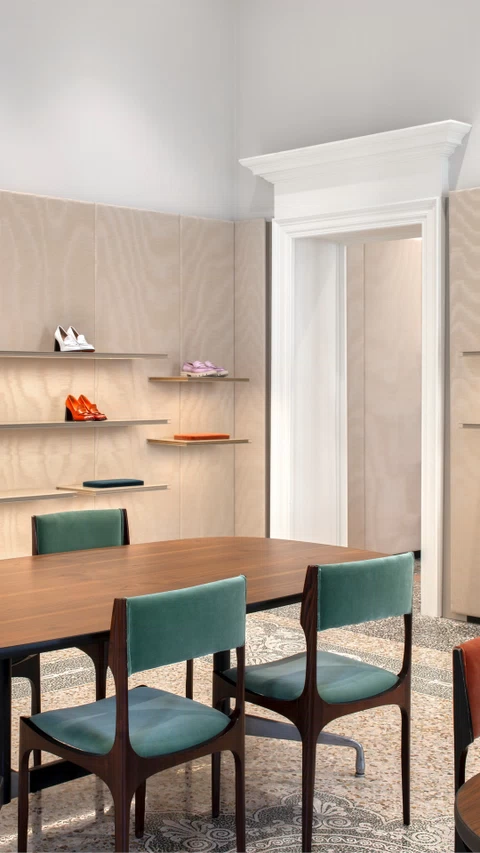 A stately building in the heart of the fashion district, restored to its original splendour by Patricia Urquiola: a stripping process that has revealed its ancient beauty and brought back to light antique Venetian terrazzo floors, as well as frescoes.
THE SHOWROOM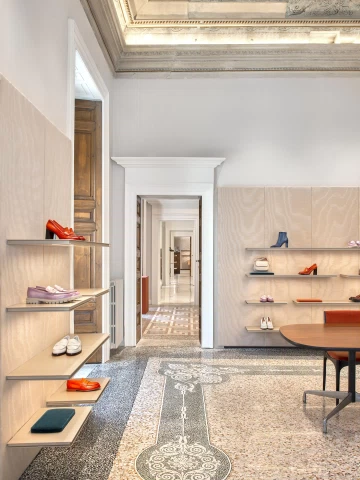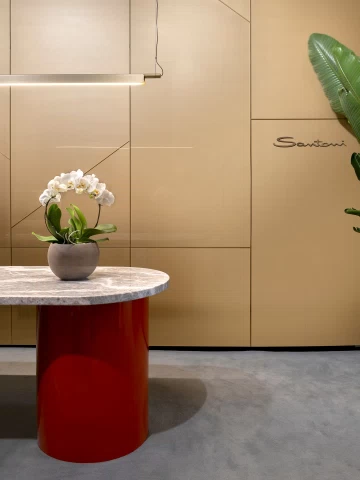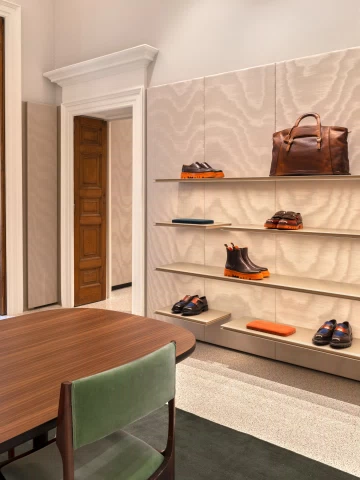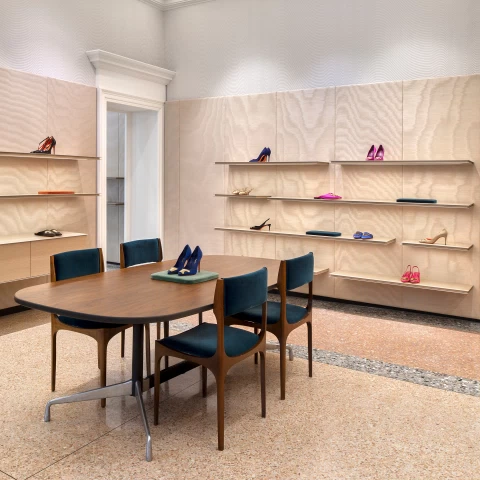 MONTE NAPOLEONE SHOWROOM - MILAN
THE SPACES
Large, double-hinged period doors give rhythm to the space, leading to a series of uniquely different rooms and ambiences. On the walls, pastel-coloured textile panels emphasise the high ceilings and frame the collections displayed on shelves featuring a minimalist design.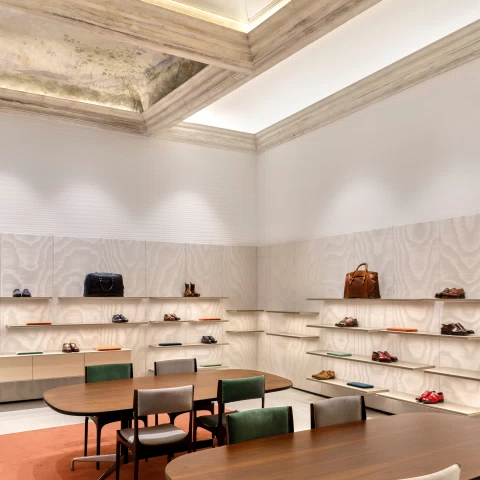 SANTONI PLACES
BOOK AN APPOINTMENT