New Alfie loafer
With its audacious personality and contemporary attitude, the Alfie loafer is the new must-have addition to your urban edit.
Alfie speaks a whole new stylistic language, combining tradition with modernity to stand out with a fresh, unique look.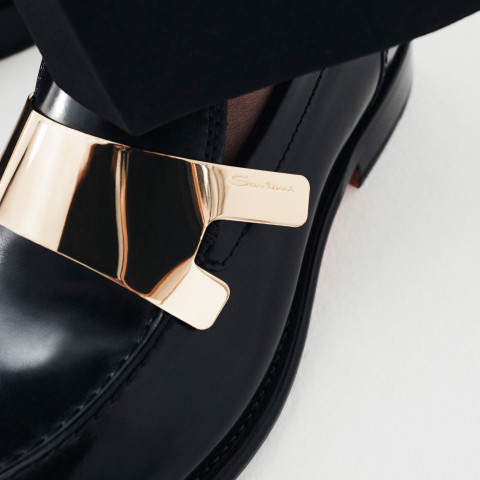 FOR HIM
The classic icon is reinterpreted with a bold silhouette and a statement gold metal saddle strap that nods to our signature double buckle.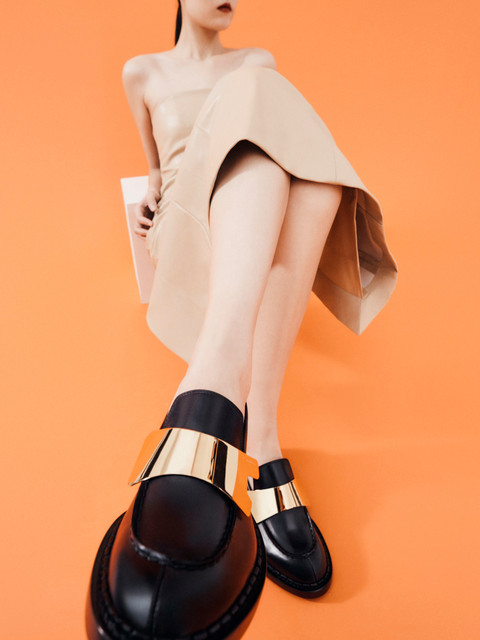 OUTSIDE THE BOX
The women's take on the Alfie loafer celebrates Santoni's creative journey, revolutionising its hallmark style. The loafer that has defined the history of the brand is reinterpreted with a captivating silhouette and statement detailing.
HIGHLIGHTS
MODERN ELEGANCE
Aesthetic research, craftsmanship and experimenting with details: the evolution of the Santoni double buckle continues, which transitions from being an icon of heritage to the truest expression of modern elegance.
SNEAK-AIR
Its supportive silhouette is reinforced with side patches that wrap around the foot to form a geometric double-buckle-inspired eyestay.
PRECIOUS MATERIALS
Just like precious stones, the seasonal nuances take inspiration from the world of jewellery, a profound artisanal universe worth discovering.