UNEXPECTED COLOURS
Inspired by the iconic Santoni Double Buckle, the new Double Buckle Sneaker is characterized by a modern graphic shape, now also in two new colours vibrant green and total white.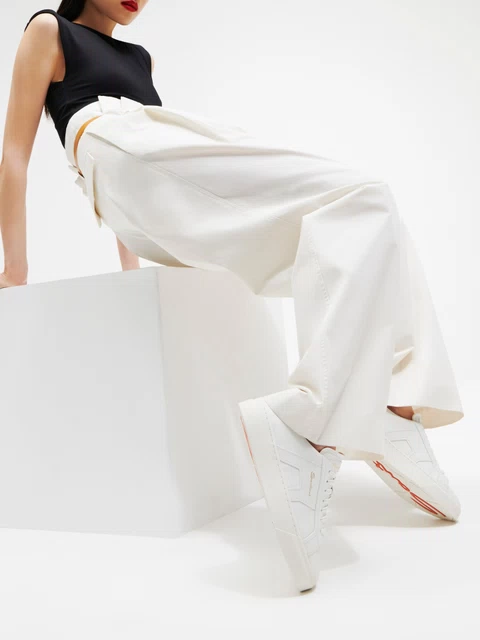 CONTEMPORARY INTERPRETATION
A sneaker defined by contemporary and timeless style. Now available in the total white version, ultimate expression of essential design.
DOUBLE BUCKLE SNEAKER
Santoni presents its new iconic sneaker model, characterized by the lateral detail of the buckle, a distinctive element of the maison. The Double Buckle Sneaker is the perfect synthesis of timeless style, creative innovation and craftsmanship.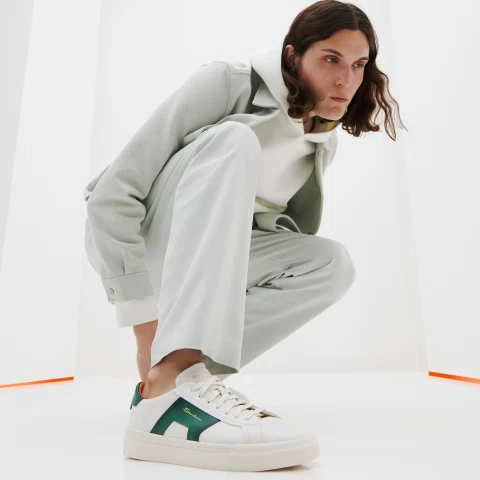 AN UNMISTAKABLE AESTHETIC
The Double Buckle Sneaker embodies the expression of the timeless style of a brand that perfectly combines craftsmanship and creativity with innovation, adding a further touch of luxury to the heritage of the maison.
A sneaker characterised by elegance, innovation and comfort. The Double Buckle Sneaker is the spontaneous evolution of Santoni's craftsmanship and expertise.