THE 55TH ANNIVERSARY COLLABORATION
2022 marks a very important anniversary for the legendary motoring brand Mercedes AMG: 55 Years since its incorporation. That's why AMG has teamed up with the footwear creators at Santoni to craft a collaboration like no other.
MEN'S COLLECTION
Bringing two different worlds together under one roof, the Santoni for AMG collection is a display of meticulous design, bold shapes, and innovation – revved up to celebrate the 55 Years of Mercedes AMG.
Online exclusive & limited to just 55 pieces
Sign up below for personalised email updates about the world of Santoni, including exclusive events, early access to limited-edition products and a host of expert services available to you.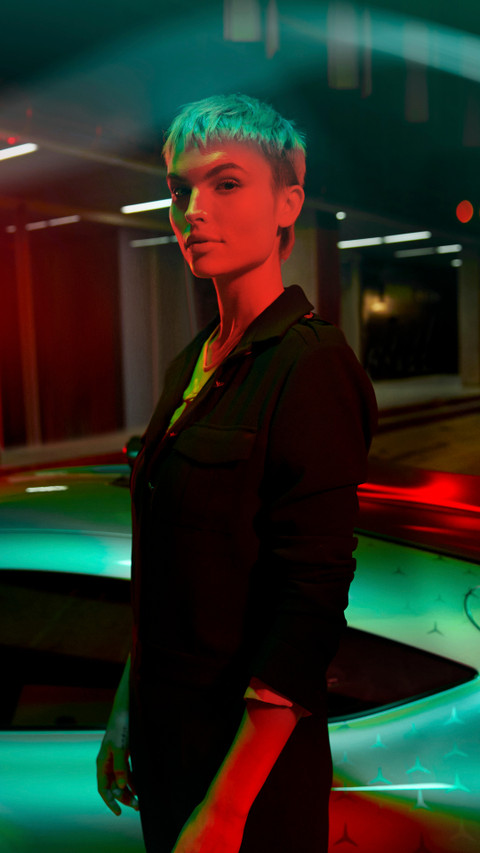 WOMEN'S COLLECTION
The collection expresses firm character and a strong innovative drive. The range of footwear, for him and for her, spans from trainers designed for day and night, both practical and enviably stylish, to exclusive boots.
Online exclusive & limited to just 55 pieces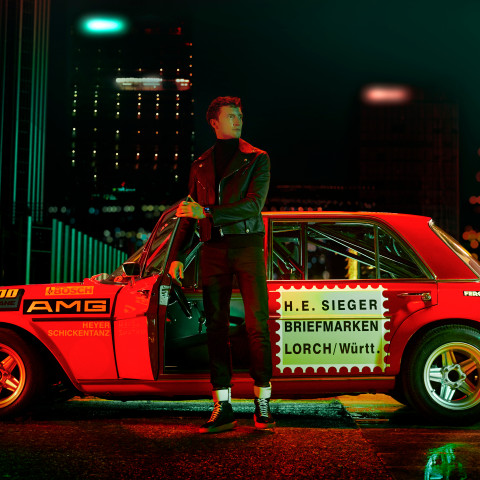 A RACING ATTITUDE
The Racer Boxer Boot is the reinterpretation of the very first Santoni for AMG model created in 2007: a racing shoe, high top, approved and certified by FIA for professional driving.
DISCOVER MORE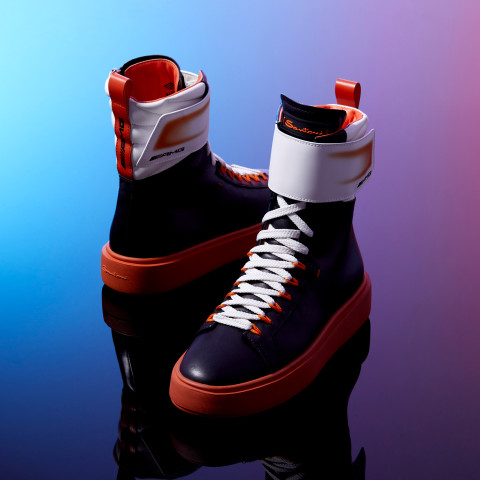 THE COLLECTION FOR HIM
Santoni creates each piece by hand with meticulous craftsmanship, much like AMG.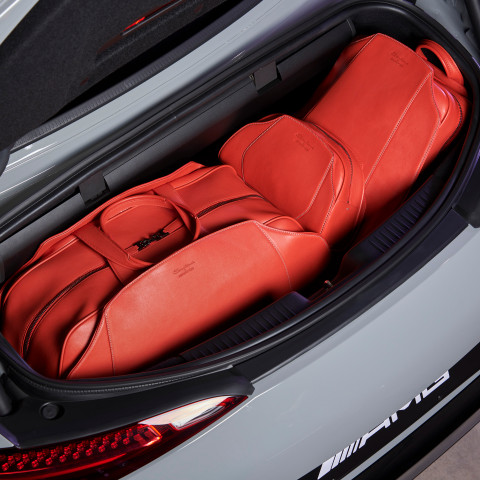 SANTONI FOR AMG
An exclusive collaboration resulting in a brand-new range specially dedicated to the world of sport and leisure.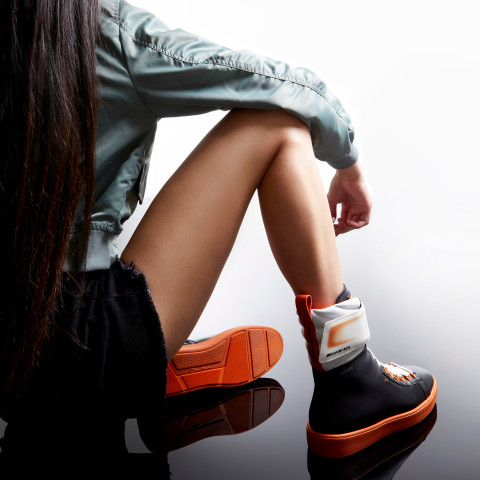 THE COLLECTION FOR HER
Santoni and AMG share heritage and great tradition, passion, innovation and a modern idea of luxury.
"This collection is definitely our tribute to our long-term partner Mercedes-AMG on this very special occasion. When we approached this project, we wanted to create something unique, with a very strong personality, even unexpected in a way"
Giuseppe Santoni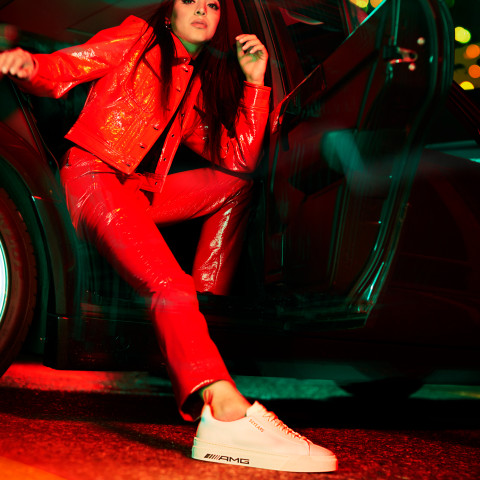 A COLLABORATION LIKE NO OTHER
The volumes are bold, with sporty and high-tech accents, characterized by refined materials and outstanding colors. The products are testament to Santoni's ability to tap into the craftsmanship and design that it's known for, but also give the footwear a new, invigorating twist that can appeal to a whole host of adoring audiences.
Santoni and Mercedes AMG have been partnering since 2005, and this new 55 Years collection breathes new life into the creative relationship.
THE COLLECTION